Exploring the NFT Page
Etherscan's NFT Page shows details specific to an NFT such as its properties and trading history.
---
There are a few ways to access the NFT Page on Etherscan.
Token Inventory Tab: Click on any images to bring up a new tab for the NFT.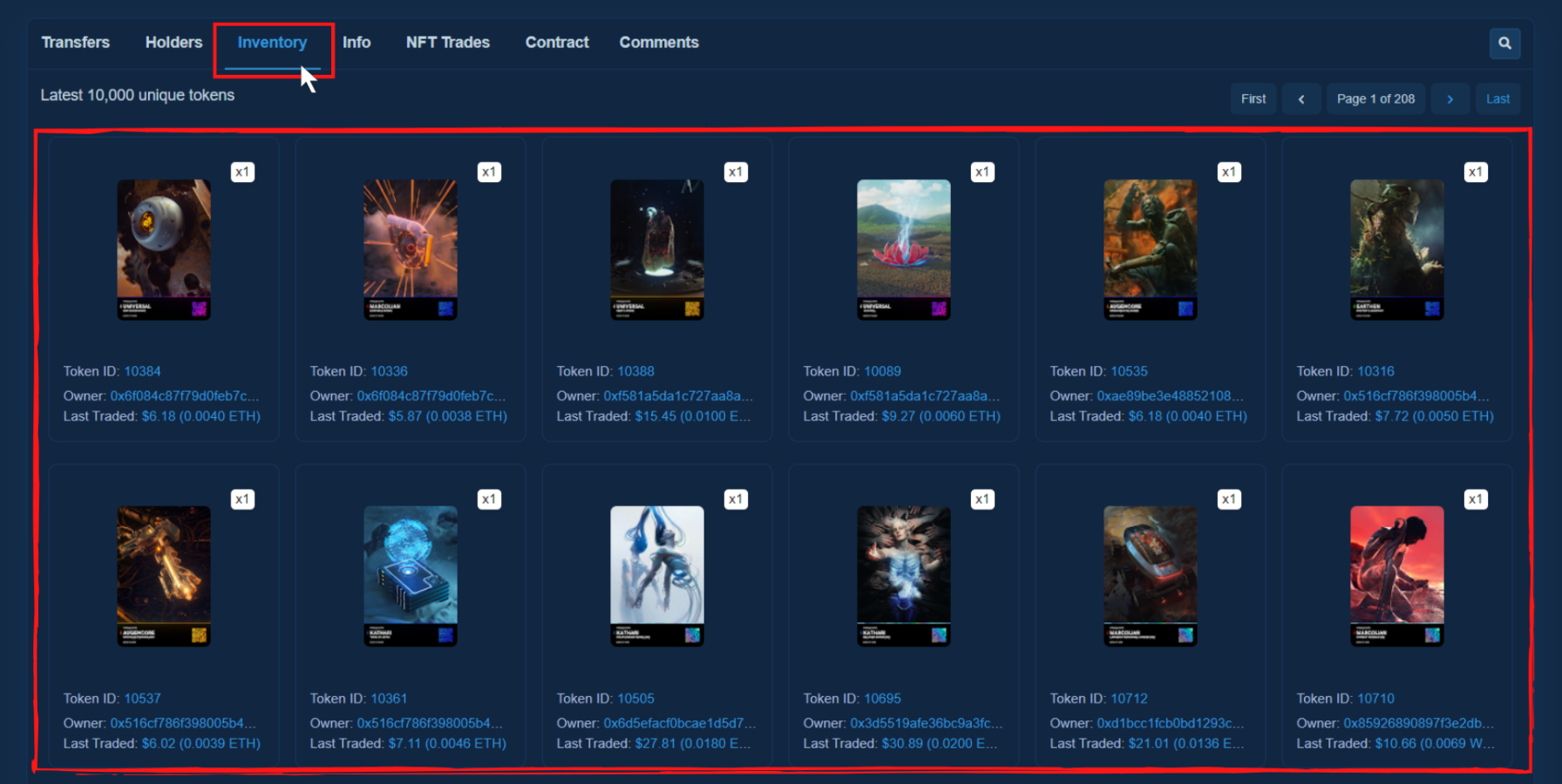 2. Transfer Tab: Click the "View NFT" button under the Details column.

3. Transaction Details Page: click on the NFT image in the Tokens Transferred row.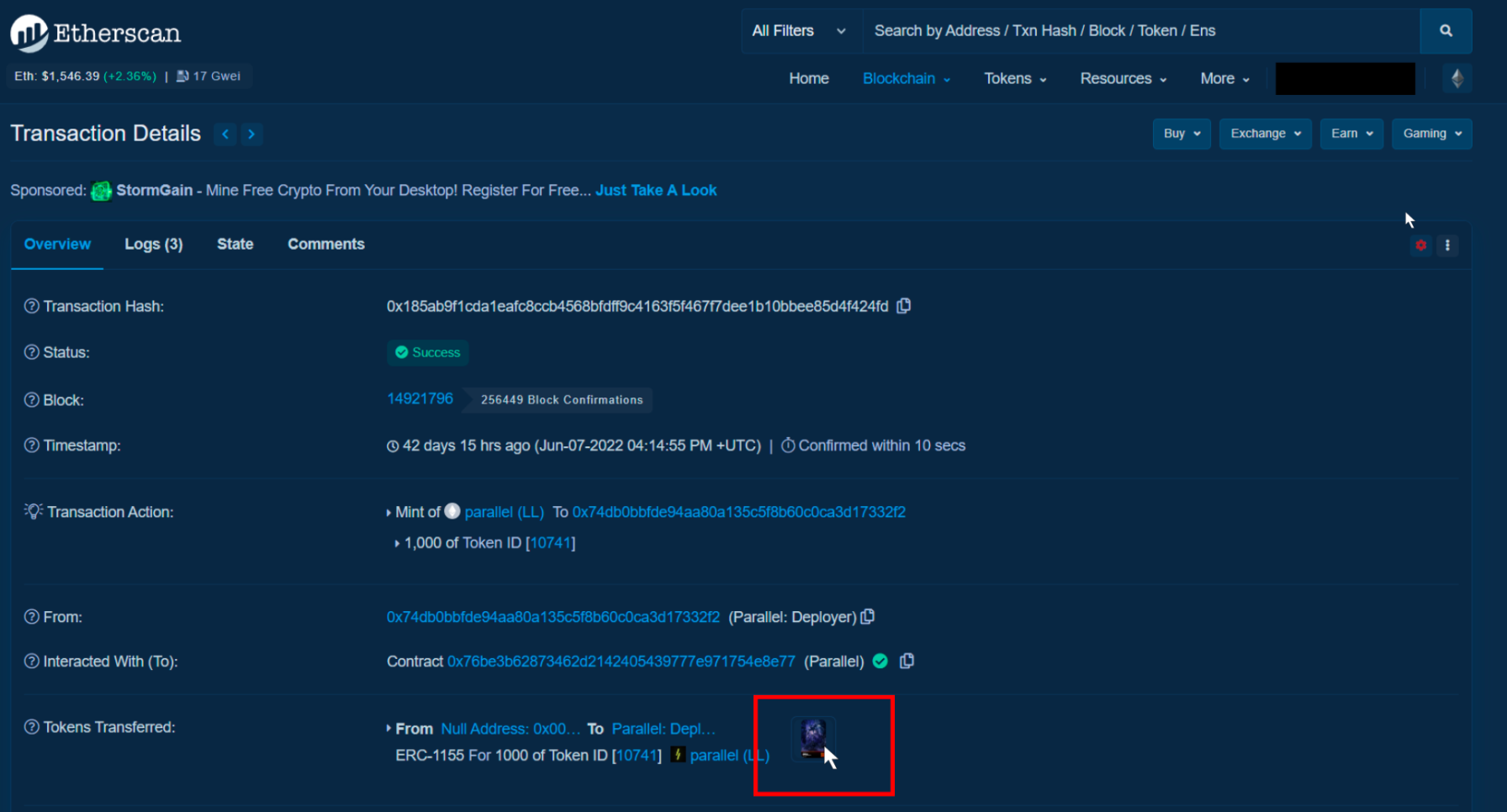 ---
Navigating the NFT Page
You may view the details related to the NFT on the top section of the page.
Token Name: Name of the NFT
Min. Price: Lowest last sale price for NFTs in this token contract.
Last Sale (Item): Last sale price for this particular NFT.
Last Sale (Contract): Last sale price for NFTs in this token contract.
Owners: Current owner(s) of this NFT.
Contract Address: Address of this NFT contract.
Creator: Address that deployed this NFT contract.
Token ID: This NFT's token ID.
Token Standard: The ERC standard followed by this NFT.
Quantity: Current quantity of this NFT (applies to ERC-1155 only).
Marketplaces: Marketplaces trading this NFT (only supported marketplaces are listed).
Properties: Attributes specific to the NFT.
Description: Description specific to the NFT.
You may also check all transactions and trades involving this NFT by going to the Item Activity section at the bottom of the page

Txn Hash: A transaction hash, or also known as a transaction ID, is given whenever a transaction is initiated on the Ethereum Blockchain.
Age: Shows how long ago the transaction was executed. Click the column header to toggle to the DateTime (UTC) format.
Action: This tab shows the action taken by the transaction.
Price: The sale price of the NFT in a particular trade transaction.
From: The previous owner of the NFT in a transaction.
To: The new owner of the NFT in a transaction.