Check Previous Balance Tool
The Check Previous Balance tool can be used to find how much token balance an address has at a specific time or block.
To access the Check Previous Balance tool, click on the 'more' button on the address page located on the right-hand side.

Then click on the Check Previous Balance button. You will be pointed to a page called ETH Account Balance Checker.
Once here, follow the steps below:
Enter the desired address.
Choose a date OR a block number.
Click on 'Lookup'
You will be presented with a snapshot date, the block number, token quantity at that specific date, and changes in the amount of token the address holds represented by 'Quantity Changed'.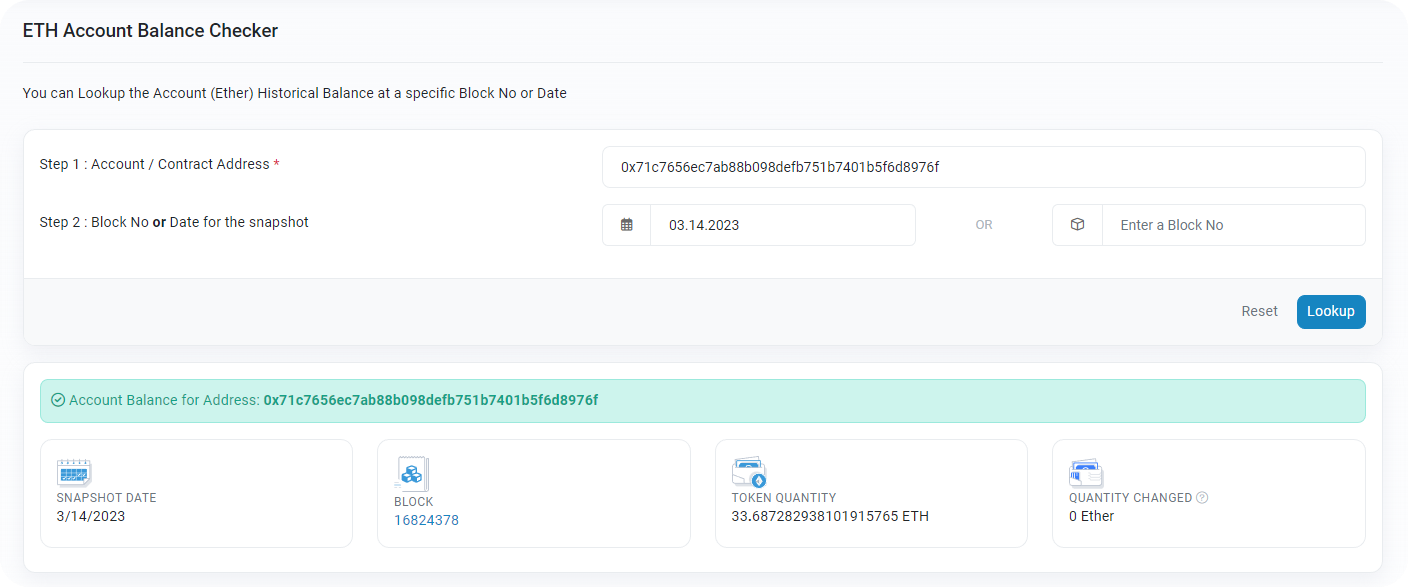 The ETH Balance Historical Chart below displays the account's ETH balance history since its first associated transaction.
💡
The date snapshot displays the account balance before the selected date, at 12:00:00 AM +UTC.
💡
Since the Ethereum Merge on September 15, 2022, the average number of Ethereum blocks per day is more than 7,000 (~12 seconds per block). For accounts that have many transactions per day, using the block snapshot to check the account balance at the selected block number is a better option.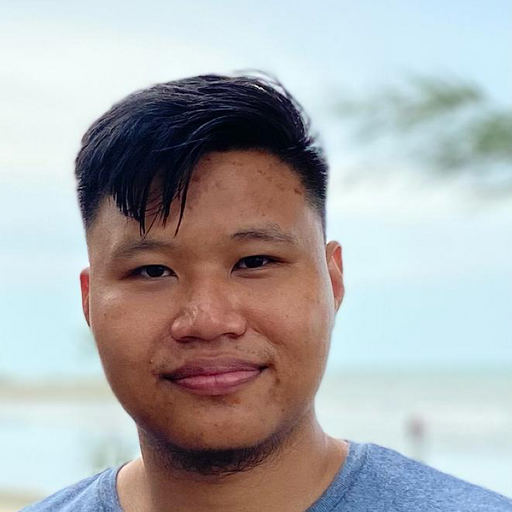 Lutfi nizam
Last updated: